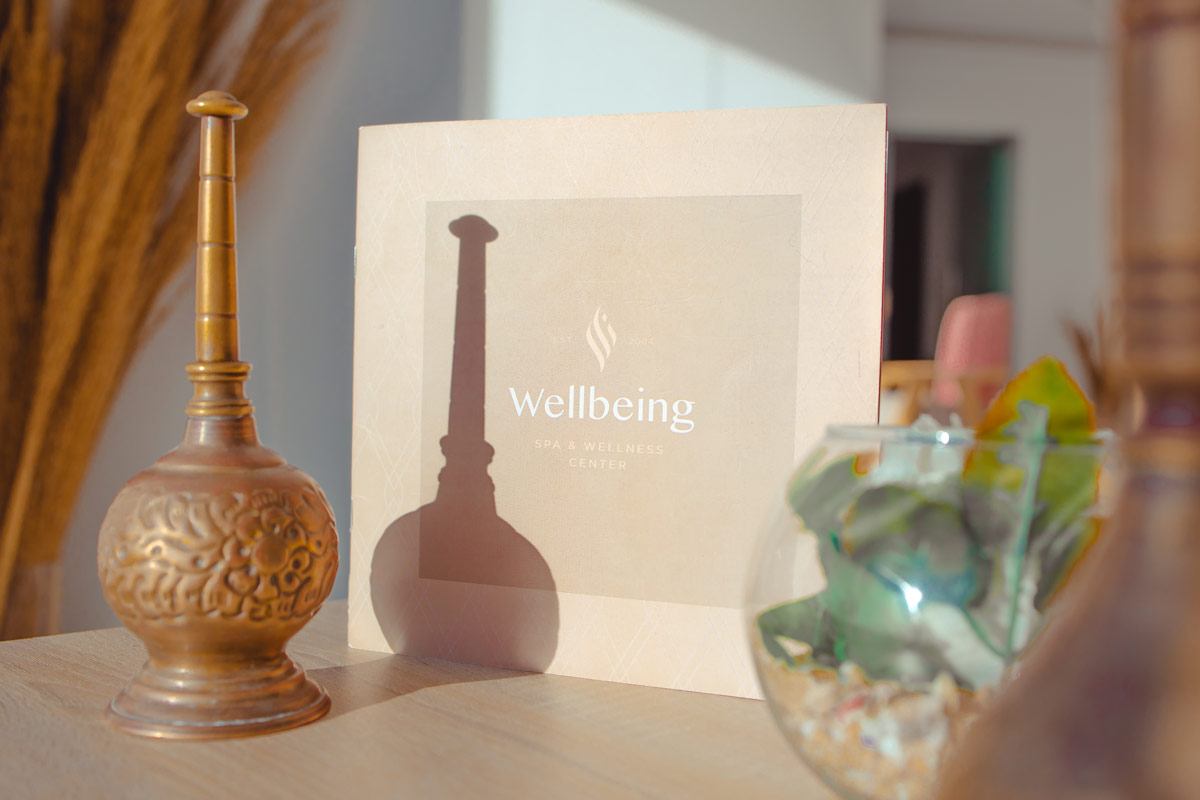 Pamper yourself this vacation at Wellbeing Spa
Pamper and rejuvenate yourself this vacation at Wellbeing Spa.
We offer a range of remedial and restorative treatments using only the freshest, natural ingredients to facilitate deep relaxation and reconnection. Whether you seek to unwind from a busy schedule, relieve stress or simply immerse yourself in pure bliss, Wellbeing Spa is your oasis of calm amid the bustle of your Egypt adventure.
With over a decade of experience, our expert therapists have mastered the art of crafting customized experiences tailored to your unique needs and desires. We offer thoughtful combinations of massage therapy, hydrotherapy, aromatherapy, meditation and more. At Wellbeing Spa, we believe wellbeing should be holistic – nourishing not just the body but mind and spirit too through innovative and results-focused treatments.
A massage at Wellbeing Spa is far more than just a physical relief of tension. Our skilled massage therapists utilize intuitive and empathetic touch to release stuck emotions, soothe anxiety and cultivate mindfulness. With techniques ranging from Swedish and hot stone massage to Thai massage and Shiatsu, unwinding never felt so rejuvenating.
For centuries, Egyptians have revered the purifying and rejuvenating properties of hydrotherapy. At our spa, we continue this sacred tradition through our aromatherapy steam rooms, hydrotherapy beds and waterfall showers. Allow your tensions and cares to melt away under streams of warm, mineral-infused water as essential oils inhaled through the steam nourish your senses.
In today's fast-paced world, finding stillness feels nearly impossible. At Wellbeing Spa, we are dedicated to providing a sacred space for peace, reflection and replenishment. Experience the power of meditative practices, sound healing, yoga or simply relax into deep meditation. An oasis of calm and stillness awaits you.
Nourish your visiting soul. Undiscovered wellness and beauty secrets of Egypt are what you came for. Experience them at Wellbeing Spa through custom journeys, treatments and rituals amid graceful surroundings. Your vacation memory can be far more than just sightseeing – make Wellbeing Spa central to your story of rejuvenation and bliss.
Pamper deeply. Wonder fully. At Wellbeing Spa, every touch aims to transform you. We welcome you to our world of wellbeing.